Christmas Present Ideas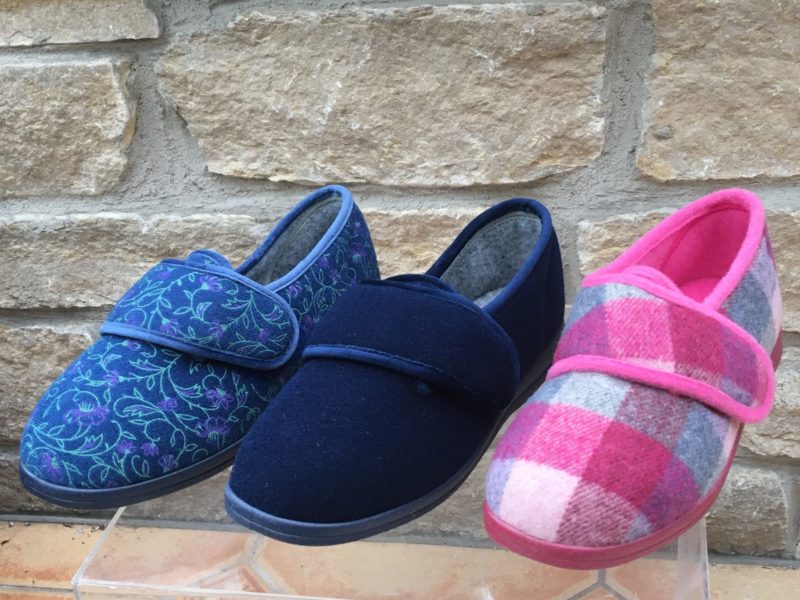 The Holly Slipper £30
If you are looking for Christmas gift ideas, pop into the Purbeck Mobility Centre in Wareham. We have a wide range of gifts, both big and small, to suit everyone. If you are not able to come into the shop, just ring us on 01929 552623 and we will bring your purchases to your house if you live locally or we will pop them in the post for you.
Cosyfeet Slippers for Men and Women
Cosyfeet slippers have been one of our best-sellers at Christmas. Cosyfeet shoes and slippers are extra roomy and especially designed to fit swollen feet, bunions, problem toes and bandaging. What makes Cosyfeet different from other products? The answer is the style and innovation in the design. Cosyfeet have combined the latest trends with premium materials, expert shoemaking and advanced foot comfort technology. Thanks to innovations, such as the 'hidden depth' design, Cosyfeet footwear fits swollen feet with ease but looks stylish and streamlined.
Take a look at the very popular Reggie slippers below which come in wool-mix (Blue Tartan and Retro Check) and in acrylic (Navy Russet Check). Sizes 6-13. Alternatively see our Cosyfeet page for further inspiration.
The Reggie Slippers £33.33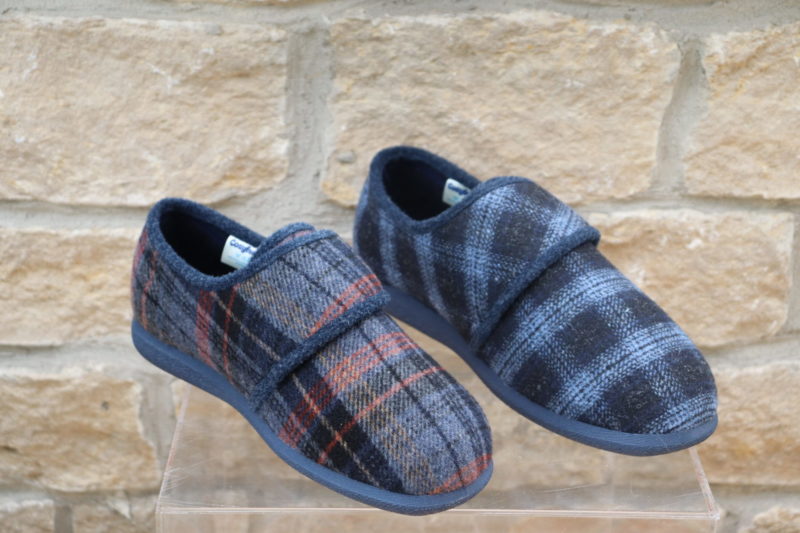 Walking Sticks and Walking Stick Bags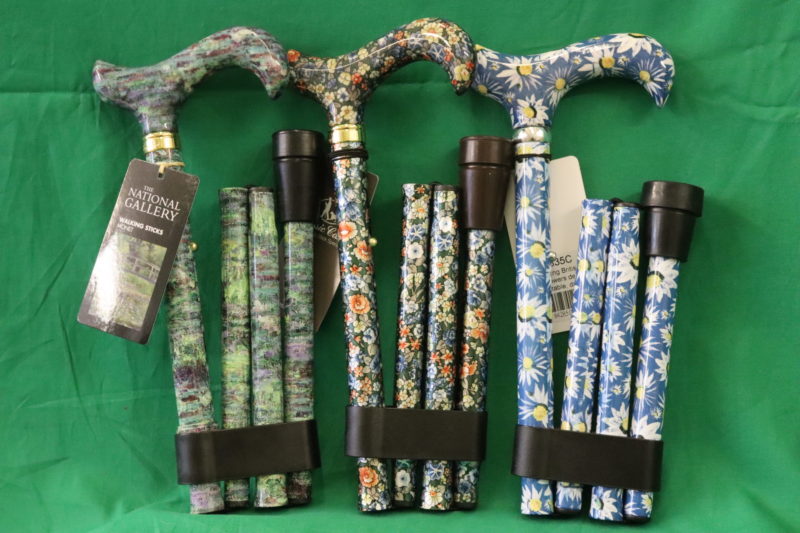 We stock a range of folding and non-folding walking sticks with comfort, gel and wooden handles. Canes are adjustable to suit all heights and come in a range of styles and colours. Have a look at the very elegant Classic Canes in the photo above – great as a Christmas gift.
The Uccello Tilting Kettle
The Uccello Kettle – the safe way to pour boiling water!
The kettle has an easy to control, tilt action particularly suited to those with restricted strength and mobility in the hands and fingers. The ergonomic design reduces handling effort to make it easier to pour and the kettle comes in contrasting black and white to aid people with low vision or dementia.
At just £44.99 (ex VAT), the kettle makes a great gift!
Blue Badge Holders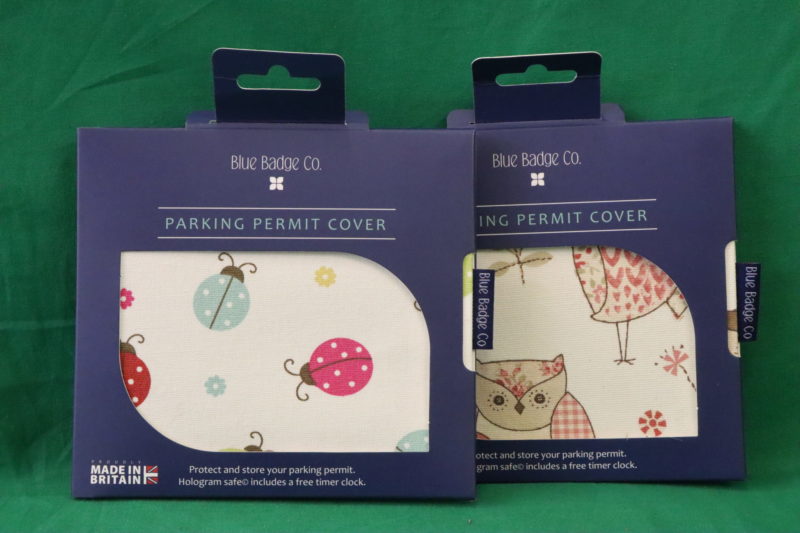 Perfect for the protection and display of a disabled parking permit. The exclusive Hologram Safe @ design ensures that holograms on permits are never covered, protecting them from damage and complying with Department of Transport guidelines. Each wallet includes a free timer clock that can be dialed without removal. A handy gift at just £13.50.