Pre-Loved and Clearance Stock
We have a selection of good quality pre-loved or end of range products for sale. If you have items that are no longer required please get in touch as we may be able to purchase them from you, or, offer them for sale on your behalf here on our website and in our shop. Prices and availability subject to change without notice.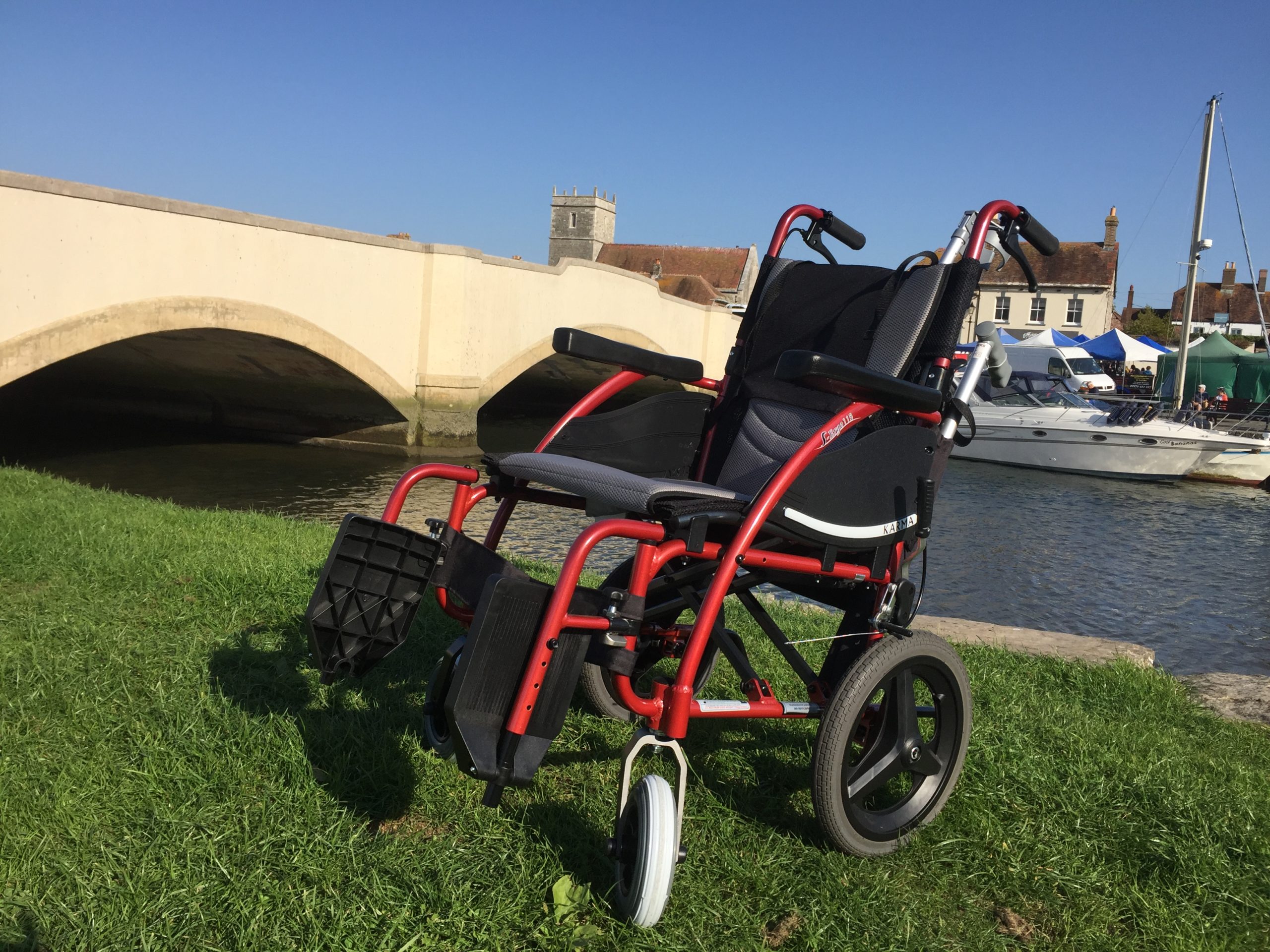 Sunrise Rubix 2 Wheelchair £1199 ex VAT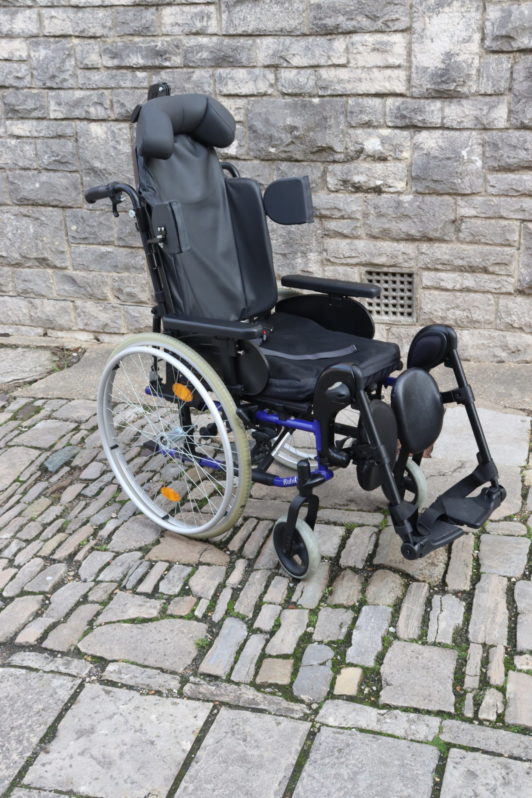 Sunrise Rubix 2 Comfort Wheelchair
This a high specification chair with tilting contour back rest, elevating leg rests, head rest and comfort pads. Adjustable seat width from 38-52cm, max user weight 125kg in Blue. Excellent condition.

Contact us for more info
Karma Ergo Lite 16" £145 ex VAT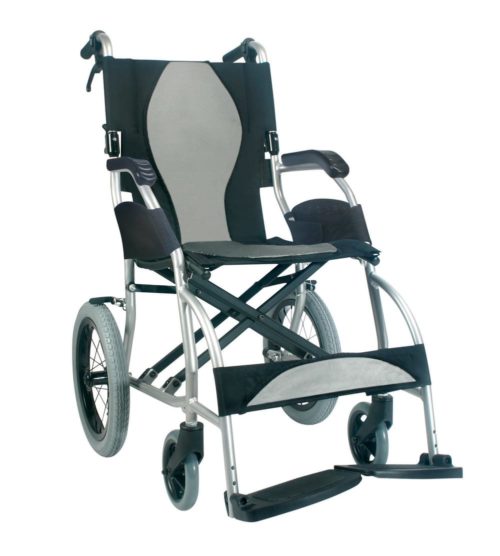 Weighing only 8.5kg (18lbs), the Ergo Lite is Karma's lightest attendant-propelled wheelchair.
The compact design is ideal for wheelchair users who need a simple, lightweight wheelchair for short trips.
With Karma's unique S-Ergo seating system, the chair provides pressure relief and reduces user sliding. The upholstery with permanently bonded Aegis microbe shield provides an effective antimicrobial barrier and ensures durability.
The chair's folding frame and half-folding back rest make it compact and easy to store and transport.
Sizes:
Seat width x seat depth:
16″ x 16.5″
Maximum user weight: 100kg
Crash-tested.
What our Customers say
Great service from Andy; would recommend. He is very thorough and went over my scooter meticulously. Good price.
Mr Mason, Swanage
Very caring and excellent service.
John Briggs, Wareham
Lorraine came to Pine Martin Grange to measure my husband and we bought a lovely Karma wheelchair on her advice which was perfect for him. Thank you
Terry, Wool
Lots of choice of rollators – I'm very happy with the double-fold Genesis which I bought. My daughter wants one too now. Lorraine was very helpful and well-informed.
Ellen Marlow, Wool
Any questions?
Get in touch